How to get to Pousada Rio Mutum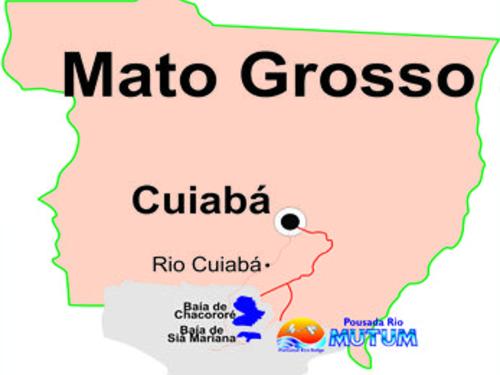 The reference point for arriving in the Pantanal North is the city of Cuiabá, capital of the State of Mato Grosso. From the airport of Cuiabá to the Pousada do Rio Mutum - Pantanal Lodge the distance is 130 km, of which 110 km on a paved highway and 20 km on a dirt road.

Travel time is from 02:30 to 03:00 in the dry season; in floods this time may be longer, depending on road conditions.
Transpantaneira Road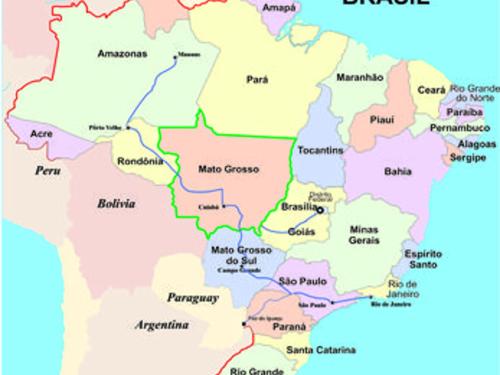 As it is a transpantaneira road, in the route one can observe the beauties of the landscape and also several species of birds and small animals. To get to the Pousada by own car there are two accesses:
- By the mountain of São Vicente via BR 364, with entrance in the clover of Barão de Melgaço;
- By St. Anthony of Leverger, meaning Baron of Melgaço.
The hostel has a shuttle service for this route, in vans with air conditioning.
Information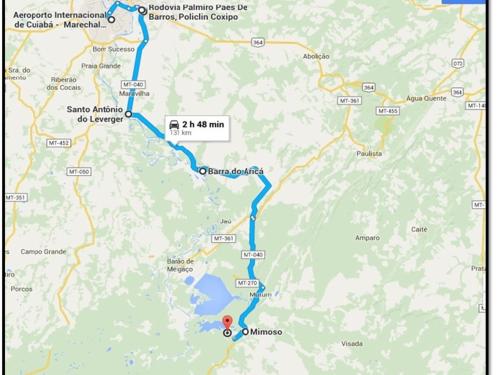 For more information, contact our office in Cuiabá.

Tel: + 55 65 3052-7022
Fax: +55 65 3052-7023